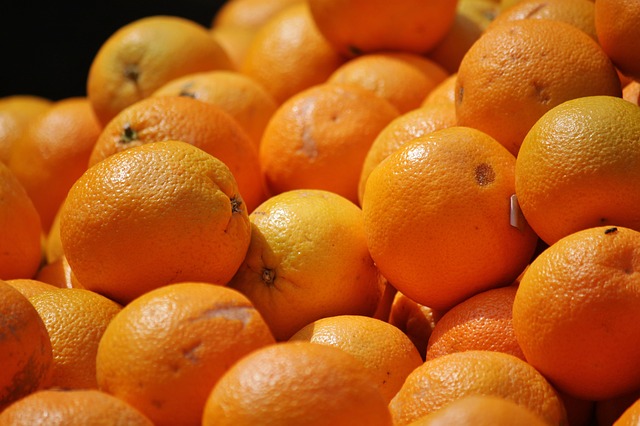 A genetic modification of wheat, corn, soy, and apples has succeeded in dominating almost all food productions in America. Now its oranges. But why? Well, first of all, did you know that the orange industry is the second most profitable fruit crop in America? So it only makes sense for Monsanto to get its hands on the potential massive profits. Erik Mirkov, professor of plant pathology at Texas A&Ms Agrilife Research Center in Weslaco, Texas, and a paid researcher into the issue, told Reuters that the conversion could potentially be huge in regards to profits.
Since 2005, a big portion of Americas orange crops has been under attack by a bacterium that is carried by the psyllid (a jumping plant lice) and sours oranges, leaving them half green. The disease has been labeled citrus greening.
Recently, the New York Times published an extensive piece on Florida orange growers efforts to fight a bacterial disease known as citrus greening. The most favorable solution is an orange tree bred with a gene from spinach. The gene itself makes a protein that attacks harmful bacteria. The article talks about benefits of genetically modified oranges and how genetic engineering could be a game-changer for the citrus industry,
People are either going to drink transgenic orange juice or theyre going to drink apple juice Growers in Florida did not like to talk about it, but the industrys tripling of pesticide applications to kill the bacteria-carrying psyllid was, while within legal limits, becoming expensive and worrisome. One widely used pesticide had stopped working as the psyllid evolved resistance, and Floridas citrus growers association was petitioning one company to lift the twice-a-season restrictions on spraying young trees increasingly its only hope for an uninfected harvest.
However, what the industry and the government are not telling us is that there are several natural ways to control the bacteria such as:
Topical applications of insecticidal soaps and neem oils
Natural predators such as lady beetles, lacewings, spiders, and parasitic wasps
Environmental controls such as removing infected branches or trees, creating new hybrids, and planting guava trees among the citrus trees. Infestations seem to be eliminated when the guava trees are used. (Insect Library)
Unfortunately, the USDA is not going to promote these natural alternatives.
Southern Gardens is a unit of Florida-based U.S. Sugar Corp and it has been working, under field trial permits issued by the USDAs Biotechnology Bioregulatory Services arm, with researchers at Texas A&M University and a Florida company called Integrated Plant Genetics on the development of transgenic greening-resistant trees.

Mirkovs own work, which he said could lead to the first commercial plantings in as little as three years, involves inserting a few genes from a plant that he identified only as commonly consumed around the world, into citrus trees to make them resistant to greening. (Reuters)
But is creating a GM orange really the answer? Of course, NOT! GMO crops are already causing cancer and numerous other birth defects, so do we really need to be adding more danger to our citrus crops?
Reference
http://www.reuters.com/article/2010/12/03/us-gmo-oranges-idUSTRE6B24ZE20101203